ESSENTIAL OILS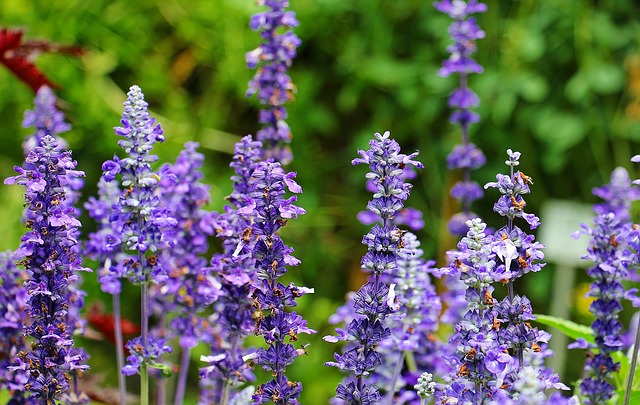 My family and I have been using essential oils for a long time. Many of my patients also choose to use them in their health and wellness journeys to support the natural healing ability of their bodies.
You can opt-in here to read the FREE ebook: Essential Oils for Beginners. Its a great resource!
If this further interests you please follow this link  https://www.mydoterra.com/aromaessentialshealing and you can shop Retail for essential oils and use them, though I recommend opening a Wholesale Customer account (DETAILS ARE BELOW- read on).
My team and I are happy to answer any  questions you many have on the essential oils as well as the sign up process so reach out to my office by phone or here: www.praanaim.com/contact
I have extensively researched many different companies and products and finally decided to use products from this company.
WANT TO SIGN UP YOURSELF FOR A WHOLESALE ACCOUNT? IT IS VERY EASY!
At this same link (click here) you can also sign up as a Wholesale Customer if you so choose and save 25% on the oils (DETAILED INSTRUCTIONS on sign up ARE BELOW).
It's really very simple to open your own account…   I have broken it down for you.
Just Follow These Simple Steps….Go to https://www.mydoterra.com/aromaessentialshealing
1. Click JOIN & Save
2. Select your appropriate language and country (yes, the oils ship to many countries around the World!)
3. Select Wholesale Customer or Wellness Advocate.
I suggest you choose Wholesale Customer first, so we can get some of these beautiful products in your hands (of course you may upgrade later at no charge if you decide to partner with doterra in the business).
4. Fill up your personal information.  An Enroller ID and Sponsor ID box should already be filled in, but if not, enter 4070842 in both boxes so my team and I can best support you. THIS STEP HAS TO BE DONE ACCURATELY for my team to help you with your essential oils journey.
5. Fill out your details. (IF you choose Wholesale Customer you will not need to enter any Tax ID or SSN). 
(If you choose Wellness Advocate you will be asked to input your Tax ID number or SSN for tax purposes only since you are starting a business. Doterra can become an additional revenue stream, if you so choose.)
If you live in the UK and possibly some other countries, you must choose Wholesale customer first at sign up, and then you can later you can upgrade to a Wellness Advocate, otherwise you may not be able to place the order for an enrollment kit at the time of sign up. )
6. At checkout, please select EITHER the $35 doTERRA Essentials Booklet (no oils, only your "membership") and start building your own kit by typing the names of the oils you'd like in the search box and they will appear for you to select OR select an ENROLLMENT KIT and waive the $35 membership fee.
However, my sincere suggestion is to start with an Enrollment Kit which actually saves you money as your $35 fee is waived.
You also save a lot on the oils that are in the kit when they are bought like that.
My favorite kit to start with is the Home Essentials kit as it has the 10 most used oils that every household should have.
In this kit they are in larger sized bottles- (more cost-effective).
This kit also comes with a diffuser which is a must of you wish to use oils for the entire family!
You can of course choose any kit of your liking.
If you're not sure which kit to start with, LET'S CHAT BEFORE you sign up! (I definitely have my favorites!).
Call my office or send us a message through the Contact Us page in the menu of this website.
And that's it. Super easy. Step-By-Step.
You've opened your account!
You've begun your own journey with these oils that have changed many lives.
You'll receive a welcome email from me.
You'll also get access to all of my educational groups, programs/forums via that email!
You can opt-in here to read the FREE ebook: Essential Oils for Beginners. Its a great resource!
What's Next? Your next order?
Let's do it together with doTERRA's Loyalty Rewards Program (LRP):
LRP is the smartest way to purchase your oils and the way I order my oils monthly. 
WHY?  Glad you asked.  😉
The program is a flexible, optional, monthly program that literally rewards you for placing regular orders.
AND, you can change your order every month!
Some of my favorites to start thinking about?:
Fractionated Coconut Oil: A MUST to make essential Oil blends for your roll-on.
Serenity for that blissful night's sleep.
I use a combo of Serenity, Lavender, Cedarwood and Vetiver in a roller bottle every night! I LOVE IT!
Balance to help you feel more grounded day & night.
Pastense helps alleviate so much head, neck and shoulder tension.
Deep Blue rub for those sports/ workout related aches and pains-a favorite in my family!
Citrus Bliss or Wild Orange which I call the "Happy Oils" but also my "Perk-up" oils along with Rosemary.
Basically, when you opt into the LRP, you receive free oils for being a loyal customer.
You start at a 10% LRP and over 13 months you can get to a 30% LRP level.
…. i.e., for every $100 you spend you get $30 worth in oils back!
Not a bad deal at all in my opinion!
I have tried to provide you with as much information about the process so you are informed.
With this information you can make the right decision at the time of sign up.
If you still have questions please don't hesitate to reach out to my team here: www.praanaim.com/contact