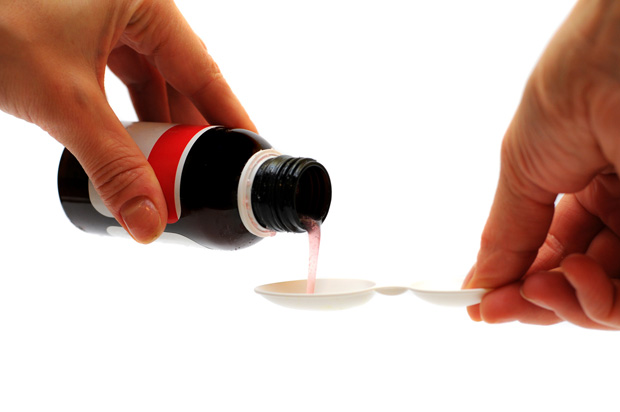 In a breaking news that is creating huge waves, FDA today issued a warning to physicians, caregivers and parents for the use of the narcotic drug codeine in children during the post operative period following Tonsillectomy or Adenoidectomy. This is a drug that is used for pain relief and also to suppress coughing as a part of many prescription cough remedies. We all know how common these two surgeries are in the pediatric age group especially for sleep apnea! It is unfortunate that this warning to limit use of this drug comes only after multiple children have died and considerable morbidity has happened to others. The premise of Functional Medicine is that one size does not fit all and that treatment options have to be individualized for every patient even for the very same medical diagnosis and this new warning today from the FDA is a prime example of that.
Just to give a background: Codeine is normally metabolized in the liver to morphine as a part of its elimination pathway in the body. It has been found that about 7% of the population has genetic variations (which in Functional Medicine we call SNPs or Single Nucleotide Polymorphisms) which cause them to metabolize codeine more rapidly to Morphine. These individuals are known as "ultra-rapid metabolizers". Some ethnic groups have a higher preponderance of these "ultra-rapid metabolizers". For example a whopping 29% of North African and Ethiopians and 6% of African Americans, Caucasians and Greeks fall in this category of people who will produce excessive amounts of Morphine from even regularly administered "normal" doses of codeine. Morphine, as many of you may know can cause suppression of breathing (respiratory depression) and even death in high doses.
These startling high percentages of genetic variations have been pretty much ignored in regular medical practice until now. I find this especially concerning in the light of the fact that although there is an FDA approved genetic test (only way to diagnose this!) to diagnose who are the "ultra rapid metabolizers", but the test is hardly used except in research circles or by functional medicine practitioners like myself.
I would urge you to definitely have a detailed conversation with your child's health care practitioner before using codeine and closely monitor your child for signs and symptoms of respiratory depression like difficulty waking up, disorientation, labored breathing, blue color around lips and mouth and fingers (cyanosis) to name a few, even if "normal" doses of codeine are being used.
FDA has a MedWatch Program to report any such incidents. I'll be closely watching out for any updates to report back to you!
In the meanwhile please do consider the fact that not only is codeine metabolized differently by these genetic variations in the enzymes in your liver, many other drugs are as well. So please consider the necessity of the next drug you place in your mouth!
Sources:
1. More Codeine Fatalities After Tonsillectomy in North American Children
Kelly, et al. Pediatrics 2012; 129:5 e1343-e1347
2. www.FDA.gov
Dr. Manisha Ghei is Board Certified in Internal Medicine & in Integrative & Holistic Medicine. She is also a Functional Medicine Physician and a Certified First Line Therapy Physician and a Certified Perfect Health Ayurvedic Lifestyle (Ayurveda, Nutrition, Yoga & Meditation) Teacher. Her intention is always to provide her patients with personalized and individualized care and to find out the underlying causes for their "dis-ease" instead of implementing the band-aid philosophy of giving drugs and suppressing symptoms! She is always willing to look at alternative and complementary methods of treating chronic diseases and trying to integrate them together with modern medicine, in order to develop a unique treatment plan for each of her patients!
websol August 19th, 2012
Posted In: Blog Post